WELCOME TO OUR WEBSITE, JDTCARS.COM


We are pleased to have you here. On our website you will be able see more information on all our products. Here you will be able to place an order for your Spyder replica, sell your car, purchase accessories and order your electric engine, gas engine or transmission. All of our replicas are assemble here in the USA by Porsche technicians. They are manufactured for JDT CARS. Available we also have the new electric spider. We ship our cars world wide. Please feel free to contact us with any question you might have. Thank you for visiting.


Inspired by the Porsche 356 which was created by Ferry Porsche, and some spyder prototypes built and raced by Walter Glöckler starting in 1951, the factory decided to build a car designed for use in auto racing.[1] The model Porsche 550 Spyder was introduced at the 1953 Paris Auto Show.[2] The 550 was very low to the ground, in order to be efficient for racing. In fact, former German Formula One racer Hans Herrmann drove it under closed railroad crossing gates during the 1954 Mille Miglia.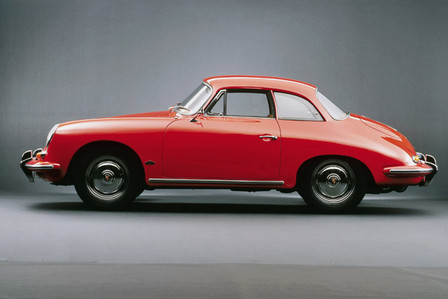 Coming Soon our new replica the 356B Hard Top, we are currently working on the production of this beautiful car..
We should have it for sale for the beginning of 2016. You can call us to place your order. Price for the basic kit starts at $14,500.00, no accessories included at this price.
---
We customize our replica with your choice of color, tires, rims, top cover ,seats and racing -stickers. The electric spider replica is available with an electric engine that will give the car a top speed of 100 mph and a battery charge of over 100 miles. All cars are available with your choice of interior & exterior colors as well as many different options and accessories. Prices starting at $14,500.00. We build it your way!!